Brett Bannon, CPT, CES, PES, FNS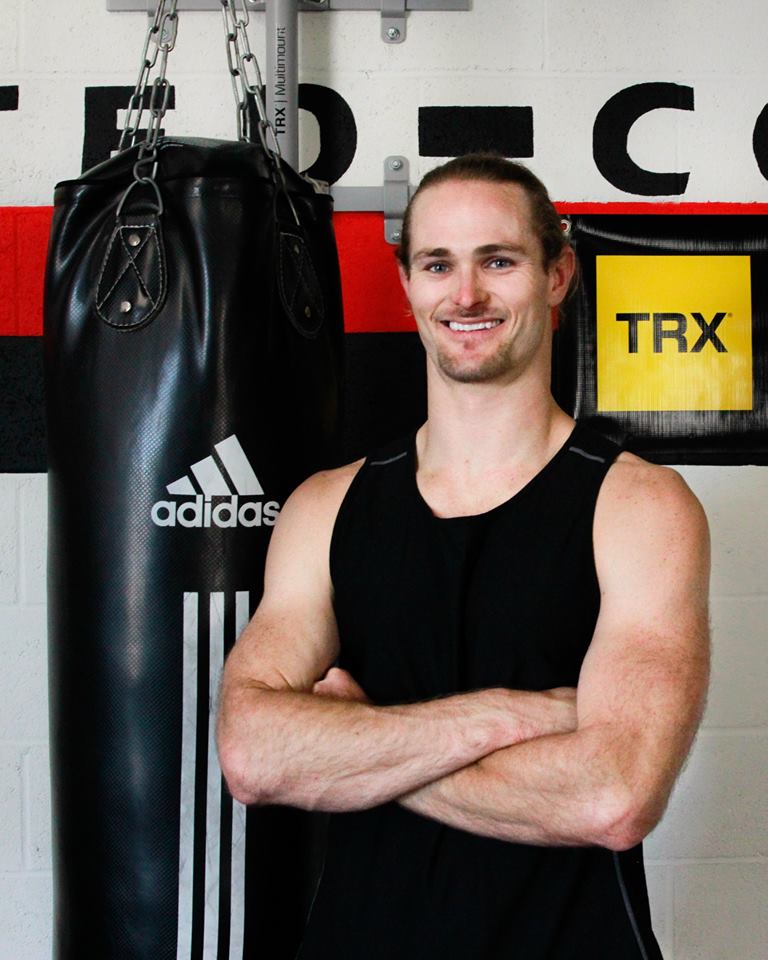 Brett Bannon is the owner and founder of South Bay Fitness Focus. He has been a Certified Personal Trainer since 2008, holding certifications through the National Academy of Sports Medicine (NASM) and the National Exercise & Sports Trainers Association (NESTA). He also holds credentials as a Corrective Exercises Specialist, a Performance Enhancement Specialist, and Fitness Nutrition Specialist through NASM. Brett received his Bachelors of Science in Finance from San Diego State University in 2009.
Brett has played numerous sports all his life, and competitively in soccer (through the collegiate level) and baseball. He is a Purple Belt in Brazilian Jiu-Jitsu under Professor John Machado and has been training boxing for about 8 years. He focuses on his client's needs, by helping them lost weight, gain muscle, tone, and/or improve sports performance. After initial physical assessments, he designs unique programs for each client to safely and effectively reach their goal(s).
Brett has worked with various types of people, from those who have never seen the inside of a gym to those preparing for fitness competitions or sports. He has a passion for fitness unparalleled by his peers. Brett's primary focus is to make training enjoyable. His philosophy has always been to seek out the things his clients enjoy doing because as we know, when we enjoy doing something, we are more likely to continue with it long-term.
Annie Meyers, CPT
Growing up in the South Bay, Annie attended South High School and graduated in 2005. She played Division I volleyball at the University of Wyoming and had a blast! Annie still continues to play whenever she gets the chance. She has been back coaching volleyball at South High for the past couple years now.
Annie also has 3 sons: Nick, JJ and Luke. They are 8, 6, and 5 years old and are 100% boys!
She has always loved fitness and being an athlete. She really started taking her fitness more seriously after her kids were born. In 2013, Annie started lifting weights again and just got obsessed. She loves pushing herself as well as her clients and watching the mind and body transform as people take their fitness to the next level.
Annie specializes in training clients of all types. She's helped both men and women lose weight and gain muscle, tone up and drop their body fat percentages, and has also helped a number of athletes improve their skills in their respective sports. She is very motivating and good energy to be around. She will help you learn how to exercise properly, eat right, and ensure you maintain a balanced, progressive program. Moms, she especially knows what it's like to try to balance out time for yourself while also taking care of your kids. Annie will definitely help you crush those fitness goals and get that body back!
Kano'a DeFries, CPT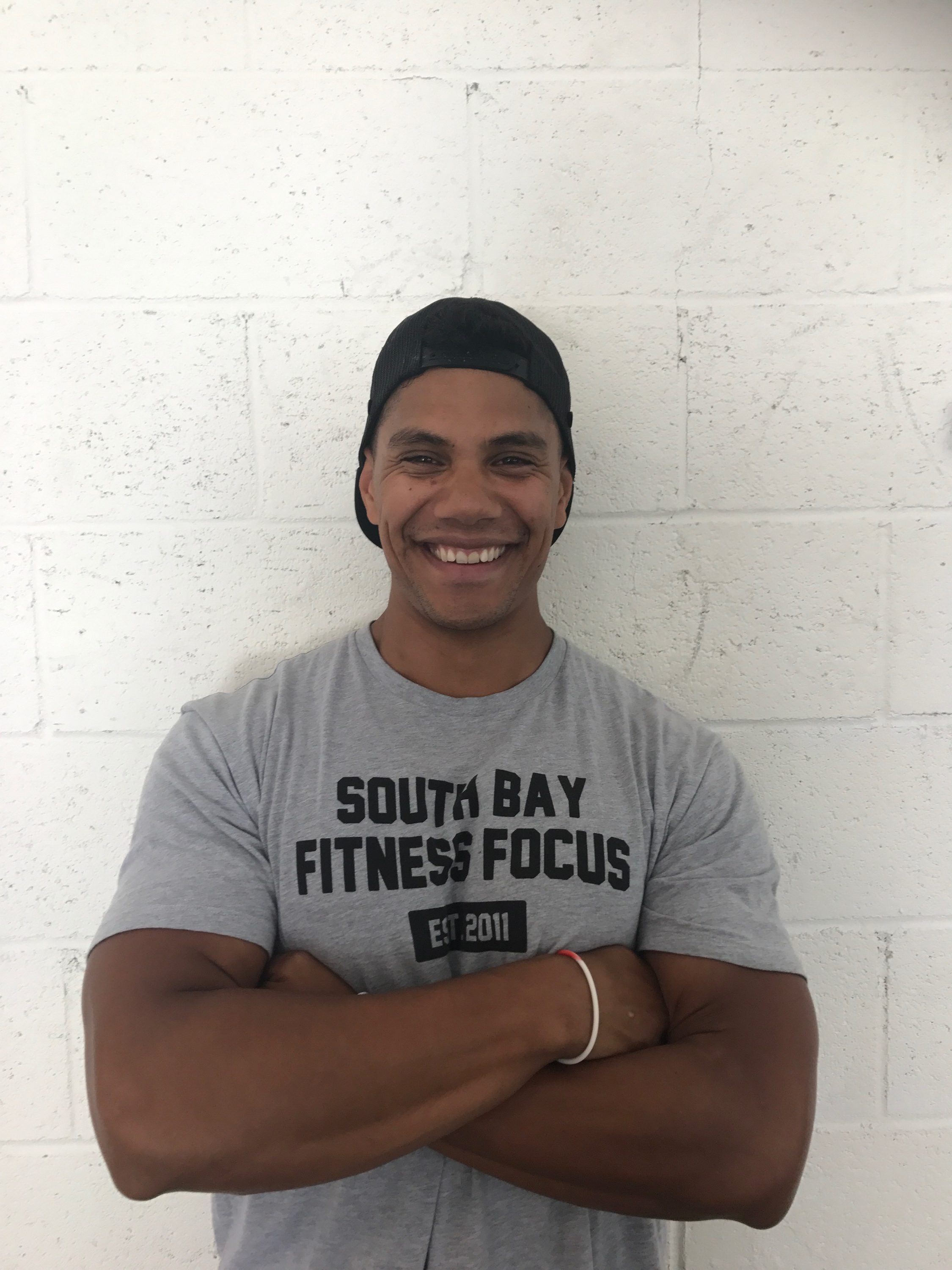 Kano'a was born in Hawai'i but raised here in the South Bay area. His family moved to Gardena when he was just 2 years old and he has been in the area ever since. He was a very active child growing up playing basketball, football, volleyball, and baseball. He played basketball, football, and volleyball through high school and went on to play Division III football at the University of Redlands.
All throughout his high school career, Kano'a was 6'3" and barely weighed 180 lbs., which was small for playing football. He was tall and scrawny, and too small for his position when he got to the collegiate level. It wasn't until his sophomore year at the University of Redlands where he really found his interest in fitness. With his size and also not the fastest for his position as linebacker, he worked with one of the strength & conditioning coaches daily to put on some muscle and work on speed and agility. Between sophomore to junior year, he gained about 30-40 lbs of muscle, as well as improving his 40-yard dash time. He fell in love with the idea that through fitness and nutrition you can see incredible transformations in your body and overall health. That's where it began for him.
Kano'a transferred to CSULB his junior year to pursue a degree in Kinesiology - Exercise Science. While in school and working, he still trained everyday, learning from other gym go-ers, trainers, and from taking classes. While at CSULB he got his first Personal Training certification through NASM and took clients on privately. He then became a personal trainer at the Perfect Workout in Redondo Beach, where they focused a lot on slow motion strength training (which was a completely different type of training than he had been used to). He's been a trainer now for about 4 years, but fitness has been and will continue to be a lifelong passion.
He's a firm believer that if you put in the work and commit, with a little bit of guidance and accountability anybody can attain the transformation they want. Whether it's losing or gaining weight, increasing lean muscle, speed, agility, flexibility, he is here to help you reach you goals.
Ben Zamora, CPT, Crossfit Level I Trainer
Throughout my youth I was always passionate about physical fitness and looking for new challenges to overcome. Lifting weight became natural to me as a product of my passion for fitness.
Nearly a decade of avid training resulted in my decision to enter the fitness industry to help others overcome challenges of their own. With 7 years of combined certified training through the National Academy of Sports Medicine, Crossfit level 1 trainer, and Sports nutrition specialization I have managed to acquire the necessary tools and work ethic to manage and develop effective training programs for any level of fitness.
I consider myself a life long student of the human body and continue my education working towards my Doctorate degree in Physical Therapy.
Dwayne Jeffers, CPT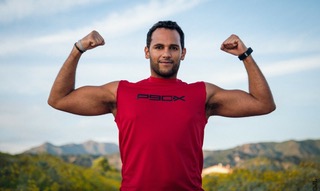 Dwayne was born in Berlin, Germany. He finished college at Colorado State University-Pueblo with a Bachelors of Science in Business Administration with a Major in Business Management and Minor in Business Administration and Communications. Dwayne moved to California in the fall of 2004 and began teaching group fitness classes in Spring of 2005.
Turbo Kickboxing was what started his career in the fitness industry. That same year he became a personal trainer which he still does today. If you keep a look out you might see Dwayne in Fitness Videos. He is a lead in the Turbo Kickboxing Instructor DVD's and has made appearances on Beachbody's Turbo Fire at home workout and in the informercial for Turbo Jam.
When Dwayne isn't teaching he is busy writing books and scripts. When not writing he is hanging out with his dog Hugo and spending time with friends.
Dwayne currently holds certifications in: Les Mills Body Combat, Les Mills Grit, Les Mills Body Pump, TRX, Insanity, Turbo Kickboxing, PiYO and AFAA. Dwayne also is a Beachbody Coach where he coaches and helps countless of clients all throughout the United States get in shape, eat healthy and much more.
Dwayne teaches 20/20/20 at South Bay Fitness Focus on Wednesday nights at 7:15pm. All fitness levels are welcomed.
Dr. Whitney Griffin, Yoga
Dr. Whitney Griffin has a Ph.D. in Learning Sciences in the field of Educational Psychology (she researches how people learn). As a yoga teacher and Learning Scientist, she empowers her students to be mentally, emotionally, and physically flexible.
Combining yoga and brain strategies, she teaches her yogis to be agents of change in shaping their brains. She believes unequivocally that yoga and meditation have the power to change brains and thus, lives.