#wonderplugintabs-1 > .wonderplugintabs-header-wrap { box-sizing: border-box; display: block; position: relative; z-index: 1; float: left; } #wonderplugintabs-1 > .wonderplugintabs-header-wrap .wonderplugintabs-header-inner-wrap { box-sizing: border-box; display: block; height: 100%; overflow: hidden; padding-right:10px; } #wonderplugintabs-1 > .wonderplugintabs-header-wrap .wonderplugintabs-header-inner-wrap-arrows { padding-top: 4px; } #wonderplugintabs-1 > .wonderplugintabs-header-wrap .wonderplugintabs-header-ul { box-sizing: border-box; display: block; position: relative; list-style: none; margin: 0; padding: 0; } #wonderplugintabs-1 > .wonderplugintabs-header-wrap .wonderplugintabs-header-caption { cursor: pointer; padding: 20px 20px; } #wonderplugintabs-1 > .wonderplugintabs-header-wrap .wonderplugintabs-header-li { box-sizing: border-box; display: block; position: relative; text-align: left; margin: 0 0 4px 0; padding: 0px; background-color: #f6f6f6; border: 1px solid #ccc; border-top-left-radius: 4px; border-bottom-left-radius: 4px; } #wonderplugintabs-1 > .wonderplugintabs-header-wrap .wonderplugintabs-header-li-next { border-left: 1px solid #ccc; } #wonderplugintabs-1 > .wonderplugintabs-header-wrap .wonderplugintabs-header-li:hover { background-color: #c41a1a; } #wonderplugintabs-1 > .wonderplugintabs-header-wrap .wonderplugintabs-header-li-active { background-color: #dd3333; } #wonderplugintabs-1 > .wonderplugintabs-header-wrap .wonderplugintabs-header-li-active .wonderplugintabs-header-caption .wonderplugintabs-header-title {color:#ffffff;} #wonderplugintabs-1 > .wonderplugintabs-header-wrap .wonderplugintabs-header-li-active-last { } #wonderplugintabs-1 > .wonderplugintabs-header-wrap .wonderplugintabs-header-li-first { } #wonderplugintabs-1 > .wonderplugintabs-header-wrap .wonderplugintabs-header-li-first-side-arrows { } #wonderplugintabs-1 > .wonderplugintabs-header-wrap .wonderplugintabs-header-li-last { } #wonderplugintabs-1 > .wonderplugintabs-header-wrap .wonderplugintabs-header-li-last-side-arrows { } #wonderplugintabs-1 > .wonderplugintabs-header-wrap .wonderplugintabs-header-prev { display: none; text-align: center; position: absolute; top: 0; left: 0; width: 100%; cursor: pointer; background-color: #f6f6f6; border: 1px solid #ccc; border-top-left-radius: 4px; border-bottom-left-radius: 4px; height: 40px; z-index: 1; } #wonderplugintabs-1 > .wonderplugintabs-header-wrap .wonderplugintabs-header-prev:before { position: relative; top: 50%; margin-top: -8px; font-family: FontAwesome; font-size: 16px; display: block; color: #666; } #wonderplugintabs-1 > .wonderplugintabs-header-wrap .wonderplugintabs-header-prev:hover { background-color: #fff; } #wonderplugintabs-1 > .wonderplugintabs-header-wrap .wonderplugintabs-header-next { display: none; text-align: center; position: absolute; bottom: 0; left: 0; width: 100%; cursor:pointer; background-color: #f6f6f6; border: 1px solid #ccc; border-top-left-radius: 4px; border-bottom-left-radius: 4px; height: 40px; z-index: 1; } #wonderplugintabs-1 > .wonderplugintabs-header-wrap .wonderplugintabs-header-next:before { position: relative; top: 50%; margin-top: -8px; font-family: FontAwesome; font-size: 16px; display: block; color: #666; } #wonderplugintabs-1 > .wonderplugintabs-header-wrap .wonderplugintabs-header-next:hover { background-color: #fff; } #wonderplugintabs-1 > .wonderplugintabs-header-wrap .wonderplugintabs-header-menu { box-sizing: border-box; display: none; text-align: center; position: absolute; bottom: 0; left: 0; cursor: pointer; width: 100%; background-color: #f6f6f6; border: 1px solid #ccc; border-top-left-radius: 4px; border-bottom-left-radius: 4px; padding: 8px 12px; } #wonderplugintabs-1 > .wonderplugintabs-header-wrap .wonderplugintabs-header-menu-caption { display: table-cell; vertical-align: middle; } #wonderplugintabs-1 > .wonderplugintabs-header-wrap .wonderplugintabs-header-menu-text { font-family: "Open Sans", Arial, sans-serif; font-size: 12px; font-weight: 400; vertical-align: middle; color: #333; } #wonderplugintabs-1 > .wonderplugintabs-header-wrap .wonderplugintabs-header-menu-icon { font-family: FontAwesome; font-size: 14px; vertical-align: middle; margin: 8px; color: #666; } #wonderplugintabs-1 > .wonderplugintabs-header-wrap .wonderplugintabs-header-menu:hover { background-color: #fff; } #wonderplugintabs-1 > .wonderplugintabs-header-wrap .wonderplugintabs-header-menu-dropdown { box-sizing: border-box; display: none; position: absolute; white-space: nowrap; bottom: 0; left: 100%; border-top: 1px solid #ccc; border-right: 1px solid #ccc; border-bottom: 1px solid #ccc; box-shadow: 0 6px 12px rgba(0,0,0,.175); } #wonderplugintabs-1 > .wonderplugintabs-header-wrap .wonderplugintabs-header-menu-dropdown-item { padding: 12px 32px 12px 20px; cursor: pointer; text-align: left; background-color: #fff; } #wonderplugintabs-1 > .wonderplugintabs-header-wrap .wonderplugintabs-header-menu-dropdown-item:hover { background-color: #f9f9f9; } #wonderplugintabs-1 > .wonderplugintabs-header-wrap .wonderplugintabs-header-icon-fontawesome { font-family: FontAwesome; font-size: 18px; vertical-align: middle; margin: 8px; color: #666; } #wonderplugintabs-1 > .wonderplugintabs-header-wrap .wonderplugintabs-header-icon-image { margin: 4px; vertical-align: middle; } #wonderplugintabs-1 > .wonderplugintabs-header-wrap .wonderplugintabs-header-title { display: inline-block; margin: 4px; font-family: "Open Sans", Arial, sans-serif; font-size: 18px; font-weight: 400; vertical-align: middle; color: #333; white-space: nowrap; } #wonderplugintabs-1 > .wonderplugintabs-header-wrap-fullwidth { float: none; } #wonderplugintabs-1 > .wonderplugintabs-panel-wrap-fullwidth { left: 0; } #wonderplugintabs-1 > .wonderplugintabs-header-wrap .wonderplugintabs-header-li-fullwidth { display: block; margin: 0; border: 1px solid #ccc; border-bottom: none; text-align: left; border-top-left-radius: 4px; border-top-right-radius: 4px; border-bottom-left-radius: 0px; border-bottom-right-radius: 0px; } #wonderplugintabs-1 > .wonderplugintabs-panel-wrap { box-sizing: border-box; position: relative; display: block; overflow: hidden; background-color: #fff; left: 10 px; } #wonderplugintabs-1 > .wonderplugintabs-panel-wrap > .wonderplugintabs-panel { box-sizing: border-box; display: block; visibility: hidden; position: absolute; top: 0; left: 0; width: 100%; text-align: left; padding: 24px; } #wonderplugintabs-1 > .wonderplugintabs-panel-wrap > .wonderplugintabs-panel-active { position: relative; } #wonderplugintabs-1 > .wonderplugintabs-header-wrap .wonderplugintabs-header-ul-fullwidth { white-space: normal; } #wonderplugintabs-1 > .wonderplugintabs-header-wrap .wonderplugintabs-header-li-fullwidth { border-radius: 0; } #wonderplugintabs-1 > .wonderplugintabs-header-wrap .wonderplugintabs-panel { padding: 24px; text-align: left; } #wonderplugintabs-1 > .wonderplugintabs-header-wrap .wonderplugintabs-panel-active { position: relative; } #wonderplugintabs-1 > .wonderplugintabs-header-wrap .wonderplugintabs-header-li-fullwidth .wonderplugintabs-header-caption:after { position:absolute; color:#333; top: 12px; right:8px; content: "f107"; font-family: FontAwesome; font-size: 16px; font-weight:400; } #wonderplugintabs-1 > .wonderplugintabs-header-wrap .wonderplugintabs-header-li-fullwidth.wonderplugintabs-header-li-active .wonderplugintabs-header-caption:after { content: "f106"; color:#ffffff; }Personal TrainingSmall Group TrainingAthlete TrainingOnline Training
Personal Training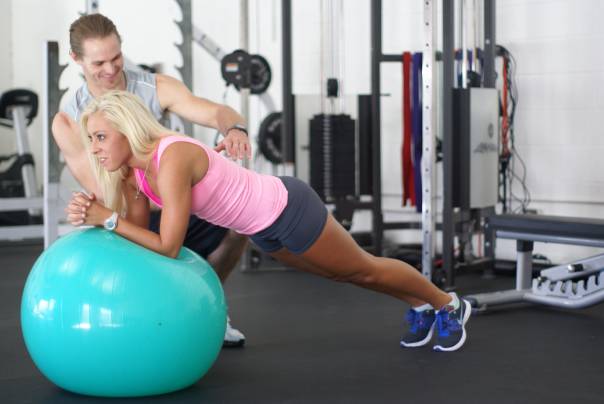 Here at South Bay Fitness Focus, we offer Personal Training Session to anyone that is interested in a health and fitness program designed just for your.
Our trainer, Brett, will work with you one-on-one to set goals and develop the safest, most effective way to obtain those results using the 5 essentials of fitness: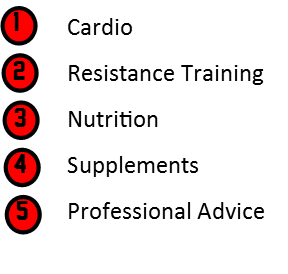 Each training session is 55-minutes long, and incorporates a variety of workouts to keep it fun and enjoyable.
For more information on packages and pricing, please call us at (310) 784-1817.
Small Group Training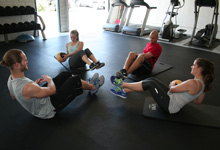 Small Group Training is the perfect option for people who want to enjoy a great workout with a few of their closest friends or family members. Your group will get the exclusivity of our Personal Training Program, as well as the chance to challenge your friends and push yourselves in a fun variety of exercises.
For each 55-minute session, our trainer, Brett will design a specific program for you and your group incorporating anything from resistance to cardio exercises.
Class sizes range from 2-4 people, and are available to all ages and fitness levels.
For more information on packages and pricing, please call us at (310) 784-1817.
Athlete Training
Are you an athlete looking to take your fitness to the next level?
If you answered yes, start training with Brett today! His background in sports, along with his numerous certifications strictly for training athletes, will make you a well-rounded competitor.
Brett will provide you with a personalized strength and conditioning program to train the mechanics used in your specialized sport specifically to help ensure that you are playing to your full capabilities and beyond. Not only will your overall game improve with each 55-minute session, but a solid training program like Brett's will prevent future injuries from occurring.
Athletes include, but are not limited to:
Baseball
Basketball
Boxing
Football
Golf
Hockey
Jiu-Jitsu
Skiing
Snowboarding
Soccer
Surfing
Tennis
Wrestling
For more information on packages and pricing, please call us at (310) 784-1817.
Online Training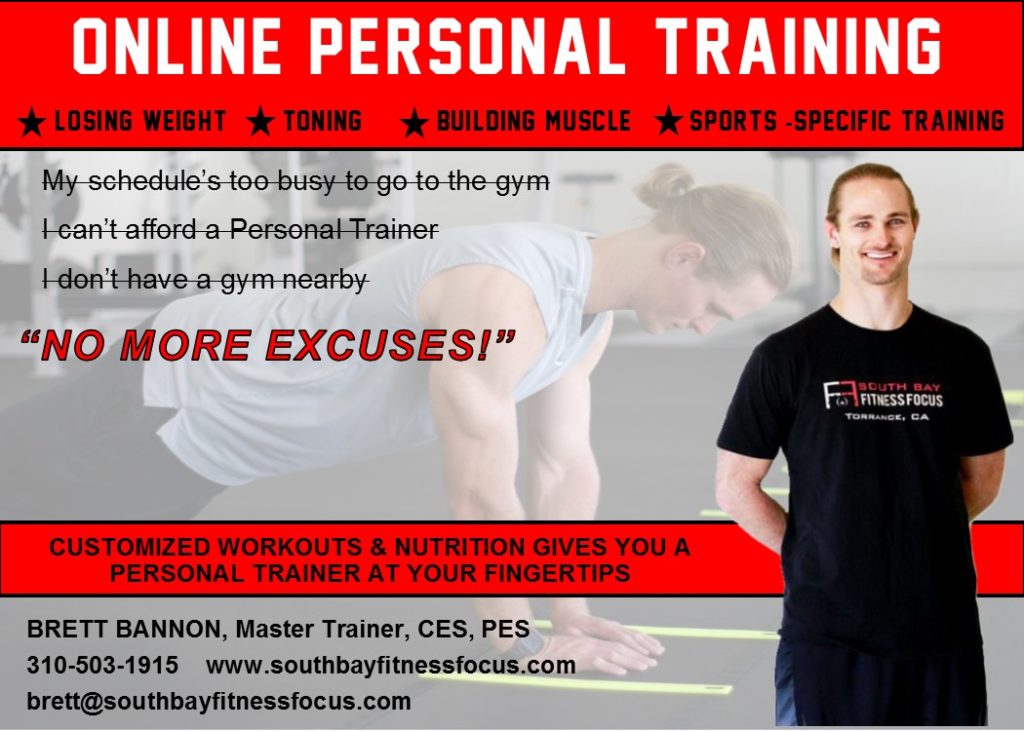 Don't have a gym membership? Or looking for a Personal Trainer but not in the budget? Now you can have a Personal Trainer customize a workout and nutrition plan completely for you and your goal(s).
Online workout templates are great. But they lack structure from workout to workout. Many people get caught up doing the same workouts and exercises, day after day, which can lead to decreases in motivation and an increase chance of injury from overuse.
Now you can have a trainer design a program to achieve your goal(s) in the most effective and efficient way possible. Workouts and meal plans sync seamlessly with your computer, tablet, or smartphone. Monthly calendars will help you plan and execute your program, as well as help you stay accountable with an easy way to see a breakdown of your whole month.
Body stats will also help you track your progress. You will keep measurements, progress photos, and strength gains so you can graph your changes month by month. Workouts will be designed with your limitations and fitness level in mind. We can write programs for a commercial or home gym, a park, your own home, a pool, or about anywhere you can find room to move.
Call us at (310) 784-1817 for more information.


South Bay Fitness Focus Website is currently undergoing site maintenance. Please call the gym if you need anything!

310-784-1817
Personal Training
Small Group Training
Athlete Training
Online Training
asdlkfjasdlfjas;ldkfj;asdf
asdl;fjas;ldkfja;ksld
asldkfja;sldjfal;kds
asdlas;ldkfja;slkdfj;a